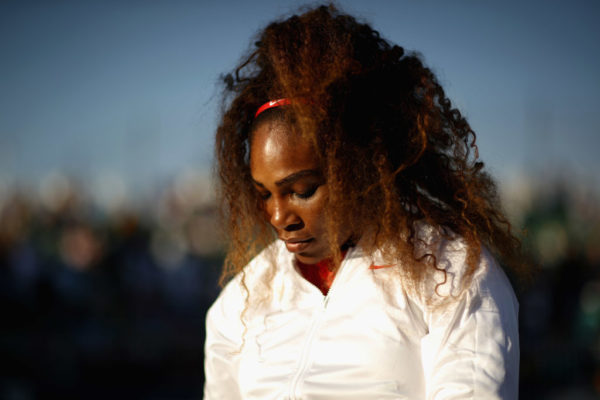 Serena Williams' 6-1 6-0 loss to Johanna Konta becomes Worst Defeat of her Career | BellaNaija
Serena Williams of the United States serves gets ready by her chair before her match against Johanna Konta of Great Britain during Day 2 of the Mubadala Silicon Valley Classic at Spartan Tennis Complex on July 31, 2018 in San Jose, California. (Photo by Ezra Shaw/Getty Images)
Serena Williams' first-round match against Johanna Konta in the Silicon Valley Classic turned out to be the worst defeat of her career.
The 23-time Grand Slam champion lost 6-1 6-0, making it the first time since the start of her professional career in 1995 that she's failed to win at least 2 games in a match.
According to CNN, Serena, speaking after the match, said:
I think she played well in the second set and I think I wasn't sharp at all in the first set and she got confident and she clearly ran away with it.
Johanna acknowledged that Serena wasn't playing at her best level, saying:
I tried to put aside the incredible champion she is and just play the player of the day.
She obviously wasn't playing at her best level, nowhere near it, and I really just tried to play the match on my terms.
I felt I did better than her on the day but it's still a humbling experience to be out here with her.
Photo Credit: Ezra Shaw/Getty Images
To Get More Of African Music Go To MUAFA Download