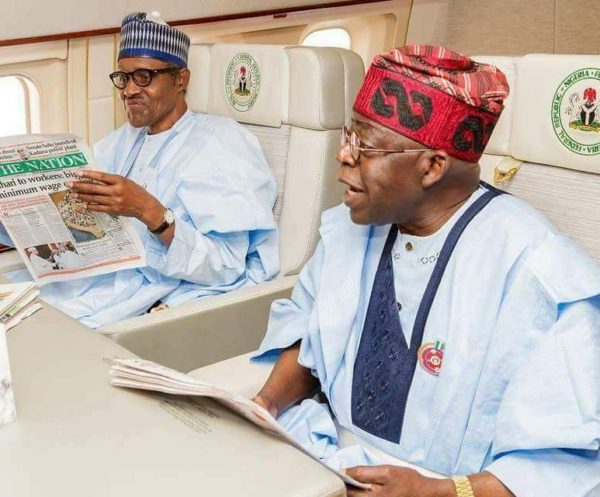 National leader of the All Progressives Congress (APC), Bola Tinubu, has called on former leaders of the nation Olusegun Obasanjo and Ibrahim Babangida to allow the current crop of leaders "move the country forward, Punch reports.
Tinubu, speaking with State House correspondents, said this in reference to the former leaders' comments of the present President Muhammadu Buhari-led administration.
Both Obasanjo and Babangida had in separate letters asked that Nigerians vote in a new crop of leaders in the 2019 elections.
Asked to address the letters, Tinubu said he will not "address those shadows." He said:
I don't address those shadows. We should let our former Presidents join retirees' club and take pensions but they can participate in our politics if they are interested.

It is a free world but this freedom is not served a la carte. They should allow us to move our country forward. It is a challenge to every Nigerian.